Storyboarding With The Rule of Thirds: Blessed Are The Meek, Scene 2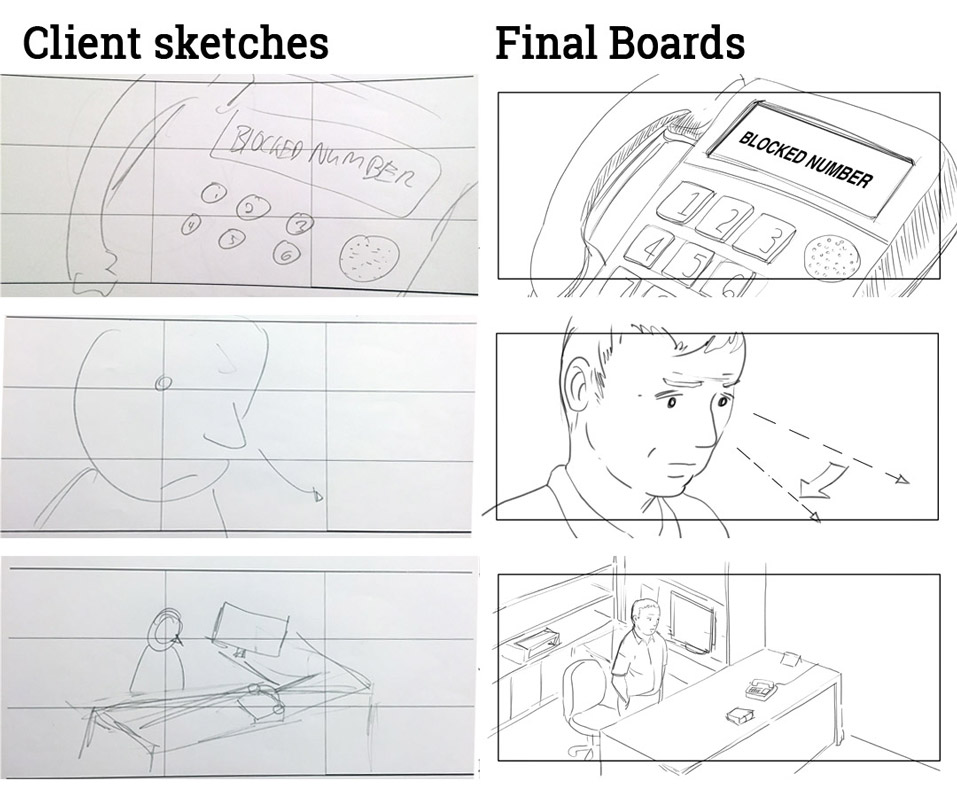 Storyboarding with the rule of thirds and client's initial sketches versus final storyboards.
Rule of thirds:
Board composition is designed to meet the rule of thirds.
Sketches versus final boards comparison. Final boards are drawn to
help clarify director's vision,
ensure proper perspective, frame blocking and camera angle to assist with shooting production,
serve as important tool to communicate with the crew.
See the final boards http://52.10.157.32/portfolio/storyboards-blessed-are-the-meek-storyboard-project/